Nina Elder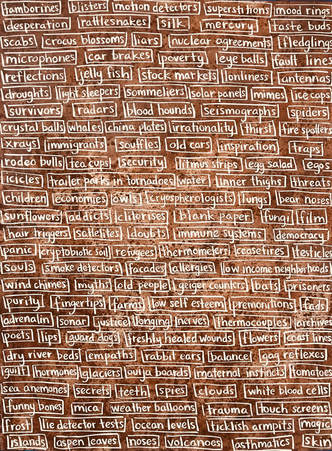 Nina Elder is an artist, adventurer, and arts administrator. She grew up in the Rocky Mountains of Colorado and New Mexico where she cultivated love for the land and curiosity about its use. After earning an MFA from the San Francisco Art Institute, Nina returned to northern New Mexico where she co-founded an off-the-grid artist residency program called PLAND: Practice Liberating Art through Necessary Dislocation followed by several years as the Residency Program Director at the Santa Fe Art Institute. Nina's work is exhibited and collected nationally, and has been supported by the Andy Warhol Foundation, the Rauschenburg Foundation, and the Pollock Krasner Foundation.
Nina examines historic land use and its cycles of production, consumption, and waste. Mines, bombing ranges, and junk heaps are source material for her landscape paintings and representational drawings that explore the line between land and landscape, beauty and banality. She has backpacked into mines, travelled to Arctic Cold War military sites, and obtained government clearance to tour the Nevada Nuclear Test Site. She has drawn with radioactive charcoal, ore from mines, and dam silt. Her personal experience of research is reflected through performative, narrative presentations that are equal parts travel log, artist talk, personal story-sharing, and scientific inquiry, as well as a call for greater curiosity and engagement with the world.
Additional information and images available at
http://ninaelder.com
.
---
Daniela Molnar
Daniela Naomi Molnar's work operates at the intersection of art, nature, and culture and is informed by a deep ecological worldview. Her work asks questions — big, important, difficult questions: How do we find our place on a damaged planet? How do we visualize the embodied experience of living on a damaged planet, while often damaging it further in our living? How can art help us understand who we are and where we are? How can art have ecological, spiritual, political, and social agency? How can art undo some of the damage?
Daniela is the founding Program Director of the
Art + Ecology
program and a full-time Associate Professor at the
Pacific Northwest College of Art
, where she has been teaching undergraduate and graduate students about painting, drawing, environmental issues, visual culture, critical theory, and pedagogy since 2007. She also teaches at the
Sitka Center for Art + Ecology
.
Learn more about the artist and her work at
http://www.danielamolnar.com
.
---
Camille Seaman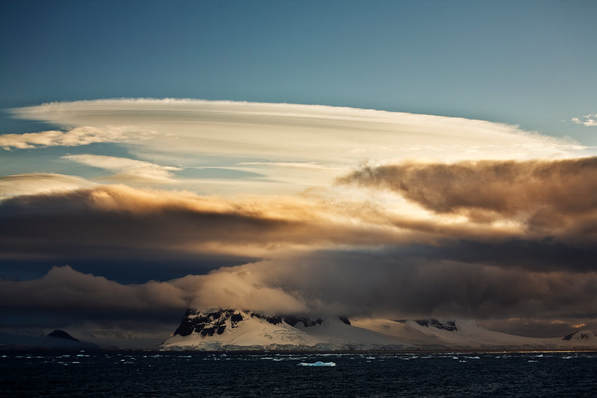 Image: When There Is Sunshine, (Melting Away Series, Antarctic Peninsula, February, 2010), edition 1/9, C print, 22" x 30"
Born to a Native American father (Shinnecock) and an African American mother, Ms Seaman graduated in 1992 from the State University of New York at Purchase, where she studied photography with Jan Groover and has since taken master workshops with Steve McCurry, Sebastiao Salgado, and Paul Fusco. Her photographs have been published in National Geographic Magazine, Italian Geo, German GEO, TIME, The New York Times Sunday magazine, Newsweek, Outside, Zeit Wissen, Men's Journal, Seed, Camera Arts, Issues, PDN, and American Photo among many others, She frequently leads photographic and self-publishing workshops. Her photographs have received many awards including: a National Geographic Award, 2006; and the Critical Mass Top Monograph Award, 2007. In 2008 she was honored with a one-person exhibition, "The Last Iceberg" at the National Academy of Sciences, Washington DC. Camille Seaman takes photographs all over the world using digital and film cameras in multiple formats. She works in a documentary/fine art tradition and since 2003 has concentrated on the fragile environment of the Polar Regions.
Learn more at
http://www.camilleseaman.com​.