Vernissage fine art
​​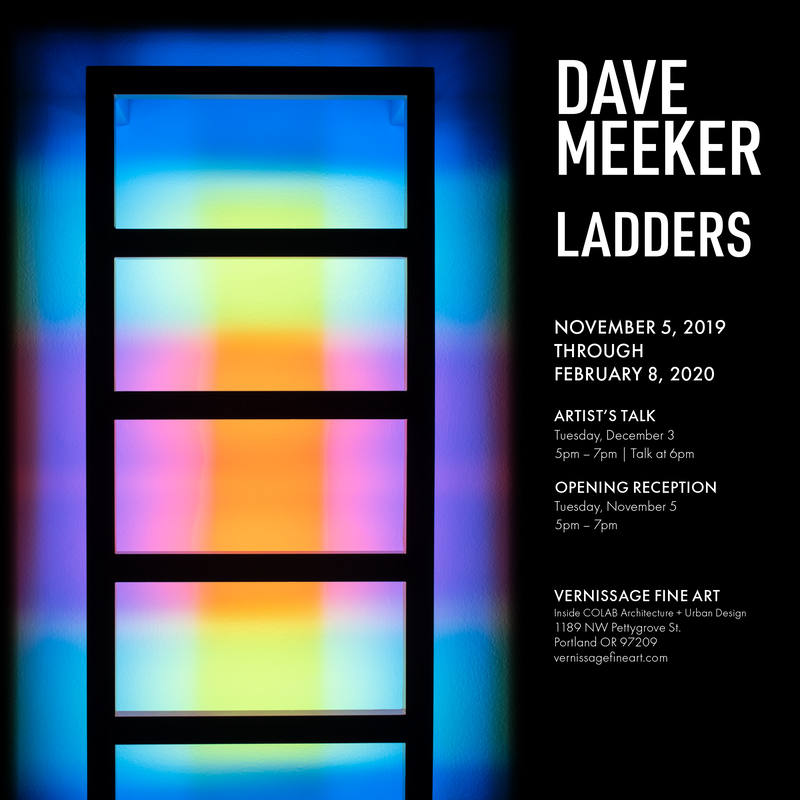 DAVE MEEKER
LADDERS
NOVEMBER 5, 2019 - FEBRUARY 8, 2020
Opening reception Tuesday, November 5, 5-7pm
Artist talk, Tuesday, December 3, 6pm, reception 5-7pm
1189 NW Pettygrove in the Pearl District of Portland, Oregon
inside COLAB Architecture + Urban Design ​
Image: Dave Meeker, Step Ladder #1, 2019, aluminum, LEDs, theater gels, 18.5" x 7.75" x 3" Photo: Richard Gehrke
This exhibition has been selected as part of the Portland Winter Light Festival , February 6,7 and 8, 2020

Travel alert: Renée Zangara's exhibition continues at the
Portland International Airport, Concourse B, of the State Flowers through February 2020.

Vernissage Fine Art curates and exhibits fine art. We advise both experienced and beginning collectors regarding all aspects of art.
The term vernissage has its roots in the practice of setting aside the day before an exhibition opening for artists to varnish or put the finishing touches on their paintings - a tradition that dates back to 1809. Today the term has come to mean a preview or first look event.
Please click below to contact us.